Why 4-year colleges are tapping Amazon to help deliver cloud computing degrees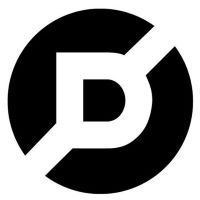 Natalie Schwartz
November 28, 2020
Amazon Web Services is one of a handful of tech employers, including Google and Microsoft, helping colleges offer credentials in the field.
Hassan Asqiriba, a computer science student from Mexico, dreams of working for Amazon Web Services or helping businesses use the cloud once he finishes his master's degree at California State University Channel Islands.
That's why this winter, Asqiriba plans to take one of the university's several cloud computing courses, which it launched with the help of Amazon's cloud computing arm. "I see that as a trampoline," Asqiriba said, noting that the class will prepare students to take an AWS certification.
Cal State Channel Islands is part of the growing list of AWS Academy institutions, a group of mostly colleges that select at least one instructor to be authorized by the cloud computing giant to teach its courses to students.
AWS has been laying the groundwork for years to influence how cloud computing education is conducted worldwide. In the U.S. alone, 84 two-year institutions, districts or systems — including the Maricopa Community Colleges, in Arizona — and 67 four-year colleges have taught at least one of its courses, according to an Education Dive analysis of its publicly available list. These schools are AWS Academy members.
Community colleges are used to working hand-in-hand with employers, including AWS, to develop curriculum. But these kinds of partnerships aren't as typical for four-year schools, which tend to value academic freedom over corporate influence.
Yet rising demand for cloud computing skills has made these relationships more attractive to four-year schools, and many are tapping AWS for help with their courses and degree programs.