Vacant Positions at Department of Education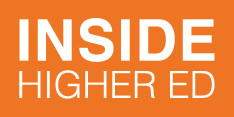 Alexis Gravely
April 28, 2021
The slow confirmation of presidential appointees could delay actions by the Biden administration on higher education issues.
As President Biden approaches his 100th day in office, only one of his Department of Education nominees has been confirmed by the Senate, leaving over a dozen positions vacant and likely delaying his higher education agenda.
Education Secretary Miguel Cardona is the lone nominee to complete the confirmation process of the department's 16 presidentially appointed, Senate-confirmed positions. Three positions, including under secretary nominee James Kvaal, are awaiting further action by the Senate. Biden has yet to choose nominees for 11 other positions.
"These are subcabinet people who actually run the agencies on a day-to-day basis," said Terry Hartle, senior vice president for government relations at the American Council on Education. "Getting things done in the executive branch requires that you have the positions filled out."