Tightening the 90-10 Rule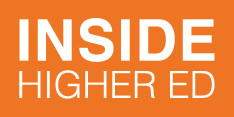 Keri Murakami
March 2, 2021
A proposal long pushed by critics of for-profit institutions took a significant step forward when it was approved by the House as part of the $1.9 trillion COVID-19 relief package.
A years-long push to lessen the incentive for for-profit institutions to recruit veterans as students took a major step toward becoming law with the House's passage of a $1.9 trillion coronavirus relief package Saturday morning.
Included in the package, which would also send another $40 billion in aid to the nation's colleges and universities during the pandemic, was a provision tightening the controversial "90-10" rule.
The for-profit industry, however, is expected to try to kill the change when the Senate takes up the relief package this week, warning that the change pushed by Democrats would inadvertently lead to for-profits accepting fewer veterans and members of the military. The proposal did survive one hurdle Monday night when the Senate's parliamentarian ruled that it could stay in the bill, according to groups on both sides of the debate. For-profit industry lobbyists had hoped the parliamentarian would rule that the measure goes beyond what is allowable in the funding bill, as she did in killing the Democratic proposal to raise the federal minimum wage.