Moody's: Coronavirus Drives New Business Models, Disruption for Higher Ed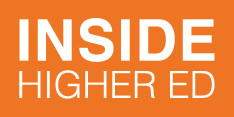 Rick Seltzer
August 27, 2020
The coronavirus pandemic will accelerate a transformation in higher education's business model, with many universities building out online capabilities and expanding nondegree and certificate programs — changes that are highly disruptive in the next year or two but bolster credit prospects for the sector as a whole.
That's the takeaway from a new report released Wednesday by Moody's Investors Service. The changes are expected to drive innovation and growth throughout higher education, allowing some universities to emerge stronger with growing enrollment and revenue, even as others struggle and possibly fail, the ratings agency found.
"Some universities previously resistant to change will have to take more expansive steps to adapt to this transformation," said Pranav Sharma, assistant vice president at Moody's, in a statement. "Not all universities, however, have the resources or culture to move quickly and the coronavirus will expedite existential threats for some. Universities that have made extensive investments in digital capabilities and which have more entrepreneurial and flexible decision-making will be better positioned to adjust."
Moody's singled out public universities as being particularly likely to expand their digital learning offerings. It cited the University of Arizona's acquisition, announced this month, of the online for-profit Ashford University and a partnership announced in June between the University of Massachusetts and nonprofit online provider Brandman University.