Lawmakers Push for Cal Grant Expansion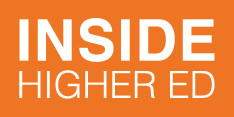 Emma Whitford
February 26, 2021
Proposed changes to the state aid program would make older students eligible for awards and loosen high school grade requirements.
Hundreds of thousands of additional California students, particularly older students, could become eligible for financial aid through a proposed overhaul to the state's grant program.
Two Democratic California assembly members — Jose Medina of Riverside County and Kevin McCarty of Sacramento — recently introduced a bill intended to simplify the Cal Grant program and expand eligibility to nearly 200,000 additional students.
"We really have been rationing access to this Cal Grant program for the past few years, and we created a very unique system here to slice and dice people out, and we should be focusing on bringing people in," McCarty said Thursday during a roundtable discussion on the proposal. "This is really good, not just for students and helping them graduate with less debt, but really for helping our economy."
The bill, AB 1456, would lower or remove GPA requirements for Cal Grant awards and expand the awards to cover older students who are more than a year out of high school. The new proposed framework also aims to shift the focus of the financial aid program from tuition and fee waivers to stipends that can help students pay for food, housing, transportation and other essentials while they attend college.