High School Students Are Changing College Plans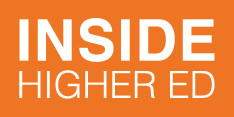 Scott Jaschik
June 23, 2021
Colleges should expect more students to attend college close to home and to look for low-cost options.
Two surveys of high school students are being released today — and both suggest that the impact of the coronavirus pandemic will be with colleges for some time.
A significant portion of students report that their college plans have changed and that they want to study close to home and inexpensively.
One survey was done by America's Promise Alliance, a national coalition of education and other groups focused on "the barriers that stand in the way of young people's success." The other was by Strada Education Network, which is focused on findings ways to improve lives "by forging pathways between education and employment."