Heritage College Showed Signs Of Financial Trouble Before Shutdown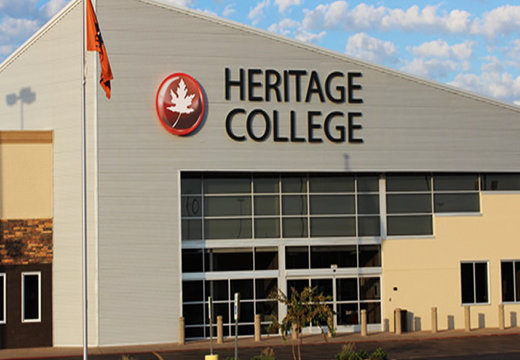 The sudden closure of Heritage College at 47th and Harlan and around the country blindsided not only students, but faculty and staff.
Employees of the college received a letter detailing that they would not be given a paycheck totaling the full amount owed.
The career college for medical professionals announced this week that it had closed due to financial problems.
Callie Parreco was the Director of Student Accounts for Heritage College.
She told CBS4 Investigator Rick Sallinger, "The students and faculty were great and wonderful people with a lot of integrity."
But, she says that integrity didn't always extend to those running the college.
A lawsuit filed several years ago, but still active by employees in Missouri, alleged grades were changed to keep attendance up for federal funding and that people ineligible for certain programs were allowed to enroll.
Parreco showed CBS4 paperwork on a student at the school who had a serious drug record and was entered in a pharmacy program.
Current students met Wednesday night to discuss their plight and spoke of alleged improprieties. Some said they were still being asked to pay tuition.
One student said, "I'm not paying any money, why should I be paying for a school that technically doesn't exist anymore."
For the students at the 10 Heritage College locations across the country the end is here without their diplomas in hand.
Parreco, with tears coming from her eyes, said, "To see them walk across the stage and cry with applause… there was no better feeling and I will miss that."
CBS4 made numerous attempts to get a response from Heritage College and its
parent company Weston Educational, but there was no reply.
Pima Medical Institute in the Denver metro area is reaching out to Heritage students with offers to
encourage them to transfer to that school.
On Nov. 7, the school will offer two informational sessions at 1 p.m. and 6 p.m. at its campus at 7475 Dakin Street in Denver.