(GENERAL-21-60) Reminder: Mandatory SAIG Software Upgrade by Oct. 23, 2021 to Maintain Access to the SAIG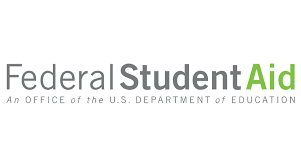 September 24, 2021
Reminder: Mandatory SAIG Software Upgrade by Oct. 23, 2021 to Maintain Access to the SAIG
As a reminder, to comply with an important federal mandate to improve email and web security, a new version of Student Aid Internet Gateway (SAIG) software—EDconnect or TDClient—must be installed by all users. As we described in a Sept. 10, 2021 Electronic Announcement, the deadline to upgrade is Oct. 23, 2021.
After Oct. 23, 2021, older versions of EDconnect and TDClient will no longer connect to the SAIG and cannot be used to send/receive transmissions.
To avoid losing access to the SAIG, all users must complete their upgrades by Oct. 23 to EDconnect 8.5 or to the current version of TDClient, both available for download on the Software and Other Tools page of the Knowledge Center website, along with updated user documentation.
Note: As described in previous communications, the updated EDconnect 8.5 software will not run with Windows 7, Windows 8, Windows Vista, Windows Server 2003, or Windows 2008. These operating systems will no longer be supported by SAIG applications. EDconnect 8.5 must be used with the Windows 10 or Windows Server 2012 operating systems or higher. If a Windows 10 or Windows Server 2012 operating system or higher is not yet being used by the school, immediate attention is needed to upgrade to an operating system that will support the updated software.