For Jittery Academics, Trump's Education Transition Chief May Bring Calm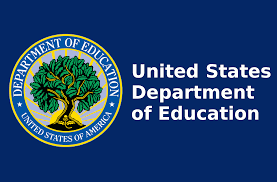 The Chronicle of Higher Education
For Jittery Academics, Trump's Education Transition Chief May Bring Calm
James F. Manning, who was tapped on Monday to lead Donald J. Trump's "landing team" at the U.S. Department of Education, is a veteran education official with a reputation as a steady operations manager but without strong ideological leanings.In a government career that dates to the Carter administration, Mr. Manning has built a broad portfolio in the department's offices of federal student aid, postsecondary education, and civil rights. During George W. Bush's administration, Mr. Manning served as chief of staff to the deputy education secretary William D. Hansen, and Mr. Manning served again in the Obama administration as acting chief operating officer of federal student aid.
Jeffrey R. Andrade, who worked on Mr. Hansen's staff alongside Mr. Manning, described his former colleague on Monday as an "operations guy" skilled at navigating bureaucracies but not particularly political.
"Jim's a guy who keeps the trains running on time," Mr. Andrade said. "He wasn't the sort of guy to come up with big policy ideas.
"The prism to view him through is someone who is a very competent manager who knows the ins and outs of the department, as opposed to a bomb-throwing outside policy maker."
"The prism to view him through is someone who is a very competent manager who knows the ins and outs of the department," continued Mr. Andrade, a higher-education consultant, "as opposed to a bomb-throwing outside policy maker who wants to blow the place up."During Mr. Manning's time as chief of staff, from 2001 to 2002, the department was under scrutiny for loose financial oversight and fraudulent purchases by its employees.
"It was basically considered a basket case of the federal government," Mr. Andrade said.
Mr. Manning was the "point person" on a series of efforts to improve controls at the department, and was charged with reining in abuses, Mr. Andrade said.
Could Ease Tensions
News of Mr. Manning's appointment, which was reported on Monday by Politico, elicited a sober reaction in a transition process that has been high on drama. The parade of would-be officials streaming in and out of the Trump National Golf Club in Bedminster, N.J., for interviews has lent a reality-television quality to a process that has been tense since the appointment of Stephen K. Bannon, the former Breitbart News head who was recently named the White House chief strategist.
David A. Bergeron, a former acting assistant secretary for postsecondary education, who worked with Mr. Manning, said that his appointment could ease tensions between Mr. Trump's political appointees and career staff members at the department."It may help that Jim Manning is helping with the transition," said Mr. Bergeron, a senior fellow for postsecondary education at the Center for American Progress. "He is the kindest person I ever worked for, the most calm. He never said a harsh word about anyone."
The parameters of Mr. Manning's role remain unclear, and members of Mr. Trump's transition team did not respond to inquiries on Monday.
Education Department officials said they had no updated information to share about the transition beyond the comments that John B. King Jr., the secretary of education, made last week. "We do not have a landing team yet," Mr. King told reporters. "When we do, we will provide the landing team with a comprehensive picture of the work of the last eight years and the work underway."
"He is the kindest person I ever worked for, the most calm. He never said a harsh word about anyone."
Mr. Manning's name has been floated among several possibilities for education secretary, but it is unclear who is in serious contention for the top post. Other contenders, reported by Politico, include Mitchell (Mitch) E. Daniels Jr., president of Purdue University and a former Republican governor of Indiana; Betsy DeVos, a major Republican donor; Williamson M. Evers, a research fellow at the Hoover Institution; Rep. Luke A. Messer, a Republican of Indiana; Michelle Rhee, a former public-schools chancellor in Washington, D.C.; Gerard Robinson, a resident fellow of education-policy studies at the American Enterprise Institute; and P. Anthony Zeiss, a former president of Central Piedmont Community College.BuzzFeed reported that the list of contenders has narrowed to two: Ms. DeVos and Ms. Rhee.
Title IX Controversy
Mr. Trump's campaign, which was full of bombast but often short on specifics, has left some higher-education observers to question how his administration will approach delicate issues on college campuses, particularly the application of the gender-equity law known as Title IX.
During President Obama's administration, the Education Department's Office for Civil Rights has strengthened enforcement of Title IX, using the law to regulate colleges' handling of sexual-assault cases. The office had a different reputation, however, during Mr. Manning's short tenure there.When Mr. Manning was acting assistant secretary for civil rights, in 2004-5, the office was criticized as weakening the law's gender-equity requirements.
In 2005 the Office for Civil Rights issued a clarification of policies aimed at ensuring that colleges provide equitable sports offerings to women. Under the clarification, colleges could demonstrate compliance by emailing surveys to students to gauge their interest in particular sports. A low response rate would be sufficient to establish that colleges were "fully and effectively" accommodating women's interests in sports.
This clarification, which Mr. Manning signed, was criticized by gender-equity advocates, who said it would allow colleges to feign compliance without really meeting women's needs.
In 2010 the Obama administration withdrew the clarification, effectively overturning the controversial provision.
In addition to concerns about Title IX, higher-education advocates have expressed concern about what Mr. Trump's harsh campaign rhetoric on immigration portends for foreign and undocumented students on college campuses. Mr. Manning's testimony before the House Committee on Foreign Affairs, in 2007, may provide some reassurance.
"America must remain the primary destination for international students," he said. "We must work together to make sure our nation's institutions of higher education continue to be open to students from around the globe."
Eric Kelderman contributed to this report.
Jack Stripling covers college leadership, particularly presidents and governing boards. Follow him on Twitter @jackstripling, or email him at jack.stripling@chronicle.com.