Education Department report finds billions spent under Obama had 'no impact' on achievement | Fox News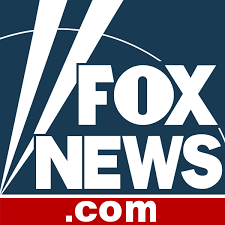 The Obama administration pumped more than $7 billion into an education program, first authorized under President George W. Bush, that had no impact on student achievement – according to a report released by the Department of Education in the final days of the 44th president's term.
The Department of Education's findings were contained in its "School Improvement Grants: Implementation and Effectiveness" report. The study could energize the debate over national education policy just as the Senate considers President Trump's controversial pick to lead the department, Betsy DeVos, an outspoken school choice advocate who has questioned the way federal education dollars are spent.
"The timing of this report is so important and so interesting – this could have a positive influence on her confirmation," American Enterprise Institute resident fellow Andy Smarick told Fox News.
The School Improvement Grants (SIG) program, first introduced in 2001 under the Bush administration, was created to fund reforms in the country's lowest-performing schools with the goal of improving student achievement in test scores and graduation rates. The program directed money to schools with low academic achievement and graduation rates below 60 percent for high schools, among other factors. SIG was canceled under recently passed legislation, though similar funding can still be sought by school districts.
SIG was first funded in 2007, receiving $616 million under Bush.
But it wasn't until 2009, when the Obama administration designated $3.5 billion to the program through the stimulus, that funding soared. The administration continued to pump more than $500 million annually to the program for the rest of his presidency.
The report, though, focused on data from nearly 500 schools in 22 states that received SIG funding, and concluded the program had "no significant impact" on reading or math test scores; high school graduation; or college enrollment.
"Overall, we found that the SIG program had no impact on student achievement," co-author of the report Lisa Dragoset told Fox News.
The authors are "non-partisan" researchers in the Education Department, according to Tom Wei, project officer from the department's Institute of Education Sciences.
"We focused on districts with larger samples of schools, and so these schools tended to be more urban and more disadvantaged," Wei told Fox News. "We looked at the schools that were on the cusp of being eligible to receive SIG funding."
A department spokesperson not involved in drafting the report told Fox News they are "continuing to review the study."
Smarick said then-Secretary Arne Duncan had approached SIG as a big bet, considering the "body of research out there for years that if you put more resources into failing districts and failing schools, you're not going to get better student achievement." In the end, he said, "They decided to go ahead and put as much money as possible into the program to make it work, which led us to this dramatic report: what happened was what has always happened in the past."
Neither Duncan nor previous education secretaries under Obama and Bush responded to requests for comment on the billions spent and the report's findings.
But Nina Rees, deputy education undersecretary under the Bush administration — and now CEO of the National Alliance of Public Charter Schools — called the results no surprise.
"Some of these schools received huge injections of cash and had an absent leader who did not know how to leverage the money constructively, and that is not a good recipe for success," Rees told Fox News. "The premise of the program was extremely sound, but it is simply human nature to pick things that are easier to implement as opposed to a more aggressive approach."
Rees, who is a proponent of school choice, also supports Betsy DeVos for education secretary in the Trump administration and believes charter schools need more funding and full autonomy.
Smarick suggested, in light of the new findings, DeVos' approach could be helpful.
"DeVos' career has been trying to answer these questions differently than SIG – Betsy's approach is to empower the low-income families by pumping resources to expand the number of schools available so that the families can have the option of school choice," he said.
Charter schools, at the heart of the school choice movement, are publicly funded schools run by independent groups. President Trump has suggested pumping an additional $20 billion into school choice — with the funds redirected from existing federal accounts.
The Trump/DeVos approach faces scrutiny from some Democrats, who chided DeVos during her confirmation hearing and suggested charter schools are held to a different standard.
"There are times when it appears that charter schools are used as a wedge to attack public education, and the signals of that tend to be that failing charter schools are protected compared to failing public schools," Sen. Sheldon Whitehouse, D-R.I., said in the hearing. "The standards really aren't there."
Rees told Fox News the federal government has played a crucial role in education since 1965, ensuring the needs of low-income and minority students are met by spending more money to "even the playing field."
"Some argue that money isn't enough to make a difference, but I do think that it is important for us to pay attention to the needs of the lowest-performing students and schools and to continue to invest in them," she said, while also stressing the role of parents.
DeVos, meanwhile, is set for a vote on the Senate Health, Education, Labor and Pensions Committee on Jan. 31.
"It's no surprise that last week's report from the Education Department proves that the Washington-knows-best model of No Child Left Behind and the Obama administration waivers didn't work," a committee aide told Fox News.
Committee Republicans and DeVos instead are pushing the implementation of the Every Student Succeeds Act, which passed in 2015 and effectively replaced No Child Left Behind (also nixing the SIG program). The bipartisan measure preserves standardized testing but eliminates the consequences for states and localities with poor performance.
The aide said that legislation was in part a response to the "heavy-handed approach" of the School Improvement Grants, adding: "This report is welcome news and proof that Congress was right to change the law."