Department of Education Cancels Loans for ITT Tech Students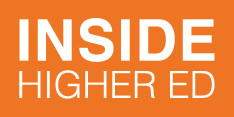 Alexis Gravely
June 27, 2021
The Department of Education has approved 18,000 borrower-defense claims for students who attended the now-defunct ITT Technical Institute, canceling a total of $500 million in student loans.
The for-profit college chain misled students about their possible employment prospects upon graduation and the ability to transfer credits to other institutions, according to the department. The department found that students who included ITT Tech on their résumés had difficulty finding jobs, and that credits earned by students at ITT Tech rarely transferred.
The action is the latest step taken by the department to offer targeted student loan relief to those who have been cheated by for-profit institutions. In March, the department authorized $1 billion in debt forgiveness for 72,000 borrowers with previously approved borrower-defense claims who had only received partial relief.
"Today's action is part of the Biden-Harris Administration's continued commitment to stand up for borrowers when their institutions take advantage of them," Secretary of Education Miguel Cardona said in a statement. "This work also emphasizes the need for ongoing accountability so that institutions will never be able to commit this kind of widespread deception again."