Court rules student loan companies are subject to state consumer laws, contrary to Trump administration's stance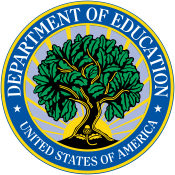 By Danielle Douglas-Gabriel
A federal appeals court ruling Thursday could stymie the Education Department's efforts to shield from state regulation companies that manage the department's $1.5 trillion portfolio of student loans.
The 24-page opinion from the U.S. Court of Appeals for the 7th Circuit challenges a decision in October barring Nicole Nelson from suing Great Lakes Educational Loan Services, the company servicing her federal student loans, for allegedly violating Illinois' consumer fraud laws. Nelson alleges Great Lakes touted its expertise as a student loan adviser, yet steered her into an expensive repayment option.
Nelnet, another student loan servicer that recently acquired Great Lakes, declined to comment on the lawsuit.
A lower court in the Southern District of Illinois had granted Great Lakes' motion to dismiss the case on the grounds that Nelson's claims were preempted by federal law. The Higher Education Act says federal loans are not subject to state disclosure requirements, and the court reasoned that Great Lakes was accused only of failing to disclose certain information. But the appellate court took issue with that rationale.
"When a loan servicer holds itself out to a borrower as having experts who work for her, tells her that she does not need to look elsewhere for advice, and tells her that its experts know what options are in her best interest, those statements, when untrue, cannot be treated by courts as mere failures to disclose information," U.S. Circuit Judge David F. Hamilton wrote.
He added: "Those are affirmative misrepresentations, not failures to disclose. Great Lakes chose to make them. A borrower who reasonably relied on them to her detriment is not barred from bringing state-law consumer protection and tort claims against the loan servicer."
The case, which will go back to the district court, could play a critical role in the battle between the Trump administration and states over the supervision of federal student loan servicers.
Six state attorneys general have sued the companies for allegedly flouting state consumer protections. Meanwhile, several states have enacted laws to fill what many see as a void in the federal oversight of companies the Education Department pays nearly $1 billion to handle debt payments.
California, Connecticut, Illinois, New Jersey and the District of Columbia require servicers to obtain a license to operate within their borders as a way to bring the companies under their regulatory purview. Their local agencies have the authority to monitor loan servicers' compliance with federal laws, investigate their behavior and refer cases to the… (continue reading)