Cardona eases some restrictions on Covid relief money for colleges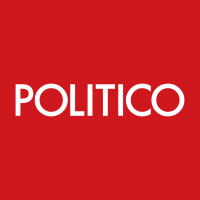 Michael Stratford
03/19/2021
WASHINGTON — The Biden administration on Friday relaxed some of the Education Department's restrictions on how colleges and universities may spend tens of billions of dollars in federal Covid relief assistance approved under former President Donald Trump.
The department said colleges may now use the money to reimburse expenses or lost revenue dating back to March 2020, when the pandemic began.
Key context: Colleges and universities were allocated roughly $14 billion under the CARES Act, H.R. 748 (116), last March and another $22.7 billion under the December Covid relief package, H.R. 133 (116), signed by Trump. Another $40 billion is on the way under the Covid relief law, H.R. 1319 (117) , signed last week by President Joe Biden, though the Education Department hasn't distributed that batch of money yet.
The Trump administration earlier this year told colleges they could only use new funds approved in December to reimburse expenses that occurred after Dec. 27, 2020, the date Trump signed the December relief package into law.
Biden's revisions: In a new legal interpretation, the Biden administration says that the December funding and any unspent CARES Act money can be used for costs dating back to March 13, 2020, when Trump declared a national emergency.
Department officials also provided new guidance to colleges on how they can use federal relief money to make up for lost revenue. Colleges can use federal funds to cover a wide range of losses of revenue associated with the pandemic, including tuition, enrollment declines, canceled events, and lost revenue from bookstores and parking.
Roughly half of each tranche of funding must be used by colleges to fund emergency financial aid grants for students.
The Education Department also clarified on Friday that colleges can use federal relief funding to wipe out unpaid balances that students may owe to the college.