California finds solution to save distance learners' financial aid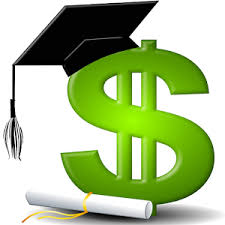 Tens of thousands of online California students are no longer at risk of losing federal financial aid after the state moved quickly to create a new system for addressing complaints from students against out-of-state colleges and universities.
At least 60,000 Californians were affected by a new federal rule, which the U.S. Department of Education began implementing July 22. That rule requires the state to have a complaint process for students living in California and enrolled in out-of-state, online degree or certificate programs at public and private nonprofit colleges. Without such a process, students would have lost access to federal aid such as Pell Grants, loans and work-study.
Earlier last week, the Trump administration notified out-of-state online providers and the state that these students would lose federal aid because California doesn't have a system for handling student complaints.
Consumer advocates claimed that the Trump administration delayed implementing the rule to cut back on regulations affecting colleges.
The 2016 Obama-era rule requires the state to have such a system if students enrolled in these out-of-state online programs receive financial aid. The administration attempted to delay implementing the regulation, but a judge ruled in April they could not.
The California Department of Consumer Affairs responded by creating a complaint system for those students. The department already has a process for receiving complaints from students enrolled in for-profit colleges and universities.
"We received their plan over the weekend and are in the process of reviewing it," said Liz Hill, a spokeswoman for the education department, in an email. "We appreciate California's effort to try and come into compliance with the 2016 Obama-era regulation. We will continue to work with them in order to protect students."
The new set-up satisfies federal requirements, said Russ Heimerich, deputy secretary of communications for the state Business, Consumer Services and Housing Agency, which oversees the consumer affairs department, in an email. "This will be our permanent solution."
The department will launch an information campaign starting Monday so students know how to use the complaint system if they needed it.
Students attending these out-of-state institutions can file those complaints online at www.dca.ca.gov or call toll-free 833-942-1120, Heimerich said. These complaints could be academic or financial, but they allow students to address concerns and resolve issues related to their educations. The complaint system can also help the state identify any predatory, fraudulent or misleading practices at colleges.
More than 300,000 California residents enroll in online college programs. A third of them take courses from out-of-state institutions, according to The Institute for College Access and Success (TICAS).
Approximately 40,000 of those students in out-of-state programs are enrolled in for-profit institutions and nearly 60,000 in private and public colleges and universities.