23 AGs Challenge DeVos's Borrower-Defense Rule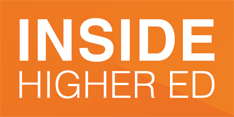 Kery Murakami
July 16, 2020
The attorneys general of nearly half of the nation's states filed a federal lawsuit Wednesday, trying to do what Congress couldn't — end Education Secretary Betsy DeVos's new borrower-defense rule, which makes it more difficult for students who have been defrauded, particularly by for-profit colleges, to have their student loans canceled.
The lawsuit, filed in U.S. District Court for the Northern District of California, on behalf of the attorneys general of 22 states and the District of Columbia, continues the long battle over the rule. It comes two weeks after the House failed to override President Trump's veto of a measure passed by Congress that would have blocked the rule from taking effect July 1.
In a statement, the Education Department dismissed the suit.
"This is yet another grandstanding, politically driven lawsuit meant to grab a cheap headline, and the media seems to always oblige," the department said in a statement. "To any objective observer, our borrower defense rule clearly protects students from fraud, ensures they are entitled to financial relief if they suffered harm and holds schools accountable."
The suit, announced by California attorney general Xavier Becerra and Massachusetts attorney general Maura Healey, is the second in the nation seeking to block the rule. Another suit in New York federal court in February by the Project on Predatory Student Lending and the Public Citizen Litigation Group is still ongoing.