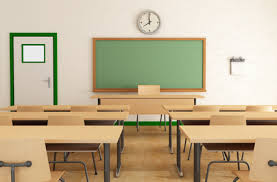 InsideHigherEd
By Greg Toppo
Tolstoy famously wrote that all happy families are alike, while each unhappy family is unhappy in its own way.
A new white paper suggests that the Tolstoy rule may not apply when it comes to at-risk small colleges: they're all basically unhappy in the same way.
"Long-vulnerable" colleges tend to close or merge when a crisis pushes them "over the cliff," writes Boston University political scientist Virginia Sapiro, who has studied the life cycles of colleges going back more than two centuries. Usually it's debt that has become unsustainable to the institution or to its parent organization, such as a church or religious order.
Most colleges that fail are small, private and relatively nonselective, with "very particular or unusual missions" and graduation rates that are often as low as those at nonelite public universities, Sapiro said.
Practically speaking, high dependence on tuition — as high as 80 to 90 percent — is a good sign that an institution will not likely survive for long. "Tuition alone has never, that I know of, kept any college sustainable," she said.
Closures are, of course, in the news more than ever. Several high-profile small private colleges have announced in recent months that they will close — Vermont's Green Mountain College said in January that it will close at the end of the spring semester, Newbury College in Brookline, Mass., announced in December that it would close at the end of this academic year and Atlantic Union College near Boston said it would close later this year. Hampshire College in Amherst, Mass., said last month that it won't admit a freshman class this fall — it's looking for a strategic partner to continue operating but has also announced layoffs.
Moody's Investors Service last July said private college closures had risen to a rate of about 11 per year, with higher expected rates to come. The ratings agency made news in 2015, saying closures, then averaging five per year, could as much as triple by 2017, with mergers doubling. As of last summer, Moody's was still projecting a future increase in closures toward the range of 15 per year. It said a group of about 750 small private colleges is increasingly struggling to cover costs with revenue.
But Sapiro, who is writing a book about the history of higher ed in the U.S., said history shows that many private institutions are more robust than we suspect. "Colleges and universities do not suddenly blow up," she… (continue reading)