Why Arizona State is using a for-profit to help expand workforce partnerships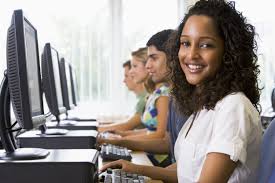 By Ben Unglesbee
It's been five years since Arizona State University first partnered with Starbucks to provide tuition-free higher education to the coffee seller's eligible employees. To date the initiative, which subsidizes 100% of employees' tuition for dozens of degree programs, has enrolled 18,000 workers and graduated around 2,400.
Both the revenue and the challenges involved in forging a large-scale partnership with Starbucks and other major corporations was apparently enough to spawn a new venture, one that is tied to Arizona State and focused on building out partnerships with more employers.
The new public benefit corporation, called InStride, went live earlier this month, timed with the beginning of the annual ASU GSV Summit, a celebration of education's intersection with commerce and technology. The Chronicle of Higher Education, which first broke the news of the for-profit entity, reported that Arizona State owns a minority stake in the venture, with the $2.1 billion Rise Fund, a private equity fund managed by TPG, as the majority owner.
In a press release announcing its launch, InStride described itself as a "learning services enterprise" that intends to "achieve significant social impact" by partnering with companies that want to help their employees get a college education. It also credited Arizona State's existing partnerships, such as that with Starbucks, as being "the catalyst for the new company." The Starbucks deal, however, drew some criticism for offering less flexibility than a previous college-reimbursement program at the chain.
More partnerships with other employers, as well as with universities beyond Arizona State, are expected. The premise of the new company is partly that working closely with employers, especially corporations, requires a specific set of skills that itself demands a dedicated organization. InStride will share revenue with Arizona State from employee enrollment in educational programs…. (continue reading)