When COVID-19 Forced Him to Teach Online, This New York Tech Professor Got Creative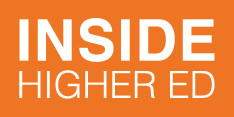 In January 2020, at the beginning of the spring semester at New York Institute of Technology, Assistant Professor of Biological and Chemical Sciences Bryan Gibb, Ph.D., was already talking with his microbiology students about the novel coronavirus. As Gibb discussed events unfolding in China and Europe, on cruise ships, and then in the United States, he realized the COVID-19 outbreak was helping his undergrads understand the relevance of microbiology. "In the midst of a pandemic," recalls Gibb, "answering the question, 'Why would I want to learn this stuff?' was easy."
That may have been the last time anything felt easy. By March, New York Tech's faculty and 9,000 students had been forced to pivot 1,500 course sections to remote learning. Classrooms, labs, and facilities at the university's Long Island and New York City campuses as well as locations in Jonesboro, Arkansas and Vancouver, Canada suddenly emptied.
Tips to Help You Embrace
Remote Teaching and Learning
In a series of videos, Gibb and his colleagues explain how they shifted to online education. Gibb also shares five tools to help master remote teaching:
A robust LMS provides a centralized place for uploading and offering all manner of asynchronous learning. New York Tech has long used Blackboard, but will soon be moving to Canvas.
A digital media application like VoiceThread lets students interact on their own time, at their own pace, with materials such as slide presentations and video recordings. "Students can pause anywhere and embed a question, so it's easy to see where they are in the content and get them the answer they need," says Gibb.
Zoom is more than a videoconferencing technology. "Set up the call so students are required to register," says Gibb. "That gives you a record of attendance and helps with grading. For large classes, use the breakout rooms."
Camtasia is a for-purchase screen recording- and video-editing software that makes it easy to create high-quality lectures and presentations with smooth transitions and PowerPoint integration.
A quality microphone doesn't need to break the bank. (Check the reviews before you invest.) Gibb uses the Snowball by Blue.