Westech College To Shut Down Operations Immediately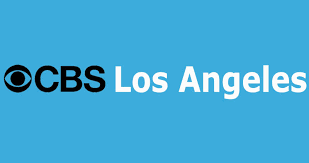 LOS ANGELES (CBSLA.com) — Steven Kunz-Bost was working on a computer service technician program at the Moreno Valley location of Westech College when he arrived at an empty campus.
Confused at to what was going on, he drove 25 miles to the Fontana headquarters where he read on the door: "We regretfully announce the closure of Westech effective immediately."
At the Moreno Valley campus nothing was posted on the door or on the Westech website.
"Completely blindsided. It was awful," Kunz-Bost said.
The trade school has three campuses.
Kunz-Bost is a disabled veteran who has the GI Bill to pay for his education.
But he says his classmates aren't as fortunate.
"They had to borrow money from parents, from banks, from all of these different programs, and they're scared," he said.
He and his wife have two little boys.
"A little bit of a heads up would have been appreciated," his wife said. "So that if need be, we could've jumped ship and moved on to another program rather than waste three months of our time on a program that was going to go down the toilet. "
For up-to-date information on resources available to Westech students, please visit the Bureau's Web site.