Warren Using Her Power Over ED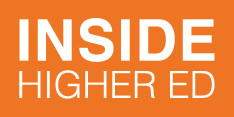 Alexis Gravely
July 22, 2021
It's not unusual for senators to hold up the confirmation of presidential nominees — but it is unusual when the holdup comes from a member of the president's own party.
Senator Elizabeth Warren, a Democrat from Massachusetts, is continuing to hold up a vote on the confirmation of a key higher education official at the Department of Education, as Congress's August recess approaches and big decisions for the department are on the horizon.
In April, James Kvaal testified at his noncontroversial confirmation hearing to be the under secretary of education at the department, and he was reported out favorably by the Senate Health, Education, Labor and Pensions Committee a few days later. But the full Senate still has yet to vote on his nomination.
A person familiar with the situation said Warren is waiting for further clarity from the department about how the student loan program will continue to be administered. She has raised concerns about the department's oversight of for-profit colleges and how it plans to assist student borrowers in the COVID-19 economic recovery. She has also questioned management of the Public Service Loan Forgiveness program — in which only 2 percent of applicants have been approved — and the role that loan servicers play in the student loan system. It's unclear whether Kvaal holds positions on student loan administration that Warren opposes.