Unreleased CDC Document on Campus Reopening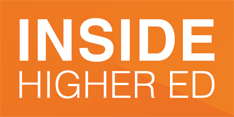 Kery Murakami
July 13, 2020
The Centers for Disease Control and Prevention hasn't made public a document with information that could aid colleges and universities as they devise plans for reopening in the fall, The New York Times reported Friday.
The 69-page document, obtained by the Times and marked "For Internal Use Only," was intended for federal public health response teams as they are deployed to hot spots around the country.
The revelation comes amid tensions between the White House and the CDC over how stringent the health-care agency's guidelines should be for schools and colleges. The CDC issued a number of guidelines in May after, according to The Washington Post, the White House initially shelved them as being "too specific."
Last week President Trump, who is pushing to reopen schools, blasted the guidelines as too expensive and hard to implement. Vice President Mike Pence announced the CDC this week will be adding to its guidelines for schools to support the administration's goal of getting students back to school. A Pence spokeswoman said he was only referring to guidelines for K-12 schools, not higher education.