University of California Board Votes Down SAT and ACT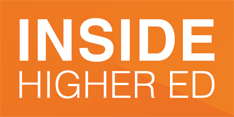 Scott Jaschik
May 22, 2020
The University of California Board of Regents voted 23 to 0 to approve President Janet Napolitano's plan to phase out use of the SAT and ACT over five years and to replace them with a new test to be developed by University of California faculty members.
The vote followed a five-and-a-half-hour discussion about testing and admissions. Many regents quibbled with parts of the plan but in the end supported it.
John A. Pérez, chairman of the board, said that the vote represented a choice of "slow-walk or create urgency" in efforts to promote equity at the university.
Robert Schaeffer, interim executive director of FairTest: The National Center for Fair & Open Testing, said, "The impacts of this decision will be both profound and far-reaching. The UC system includes several of the world's most respected public higher education institutions. California is the largest single state market for undergraduate admissions exams. FairTest expects many colleges and universities now in the process of evaluating their own admissions testing mandates to heed the message from California and adopt ACT/SAT-optional policies."
The College Board issued a statement that said, "Regardless of what happens with such policies, our mission remains the same: to give all students, and especially low-income and first generation students, opportunities to show their strength. We must also address the disparities in coursework and classrooms that the evidence shows most drive inequity in California."