Unitek Learning Leadership Announcement for Chief Operations Officer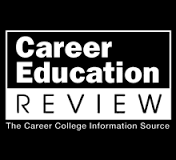 Jenny
January 21, 2021
Unitek executive is elected to the board of the California Association of Private Postsecondary Schools
Unitek Learning is thrilled to announce that Dr. Navneet "Sunny" Bhasin, their Chief Operations Officer, has been elected to the board of the California Association of Private Postsecondary Schools (CAPPS). The primary mission of CAPPS is to serve the California private postsecondary sector by advocating for the interests of their members and students. They also promote the image of the sector, communicate state and national issues, and offer professional development opportunities.
"We are so thrilled that Sunny has been elected to the board of CAPPS. It's an honor and a privilege," said Janis Paulson, Chief Executive Officer at Unitek Learning. "CAPPS is one of the nation's largest associations representing private, postsecondary colleges. They work to ensure that the needs of the entire sector—from small schools to publicly traded institutions—are met from a policy, educational, and business perspective."
Since 1985, CAPPS has partnered with elected officials and regulatory agencies that provide oversight to the sector. Every school under this umbrella is accredited or approved by the Bureau of Private Postsecondary Education (BPPE). With a roster of more than 300 organizations, CAPPS delivers strong member services in the arena of professional development. These services include online or onsite training in important areas, such as admissions, career services, financial aid, teacher training, and educational advice.