Unfair Application of the "LeBlanc Method"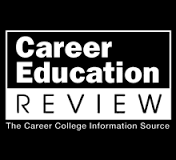 Jenny
February 24, 2021
New Briefing Paper Examines Hurdles Faced by Career Colleges versus Traditional Higher Ed
(Arlington, VA) — As president of the Southern University of New Hampshire, Paul LeBlanc has leveraged an enormous advertising budget over the past two decades ($139 million in 2018) to dramatically grow the school's primarily online enrollment from 8,000 to 80,000 students and expand West opening a new operation center last year in Tucson, 2,700 miles from main campus.
Coined the "LeBlanc Method", many universities – including state-supported schools – are now aggressively advertising online offerings in an effort to enlarge their coffers, while skirting scrutiny from the U.S. Department of Education or accrediting bodies.
For example, the University of Maryland is applying the same blueprint, hiring LeBlanc's deputy and allocating a half a billion dollars for advertising over six years.
But according to a new briefing paper by Consumer Action for a Strong Economy (CASE), traditional universities unfairly benefit from the "LeBlanc Method" because of multiple institutional advantages over career colleges.