UEI College's New Oceanside Campus Now Open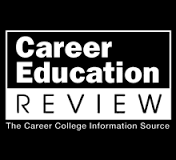 Jenny
July 31, 2020
Oceanside, Calif.—North San Diego County has improved access to post-secondary educational opportunities with UEI College opening its new Oceanside campus. This week marks the first incoming student cohort at the new campus located at Mission Avenue and Canyon Drive (2027 Mission Ave, Oceanside, CA, 92058). The Oceanside campus is replacing UEI's San Marcos location, providing more space to add new programs.
"We have been serving North County since 2010 in San Marcos, but we outgrew that space and are thrilled with our beautiful new home in Oceanside," said Oceanside Campus President Alex Poyuzina.
Like all other UEI College locations throughout California, the Oceanside campus is welcoming students with modified operations that include comprehensive COVID-19 prevention protocols.
"The health, safety and well-being of our students and colleagues is the top priority," said Dr. Fardad Fateri, President and CEO. "At the onset of the pandemic we deployed a distance education portal that has worked well to keep students on their path to graduation. Students are doing most of their coursework online, with limited time on campus in small groups, which are focused on the hands-on tasks in labs."