UEI College Dental Assistant Student Finds Purpose, New Direction in Life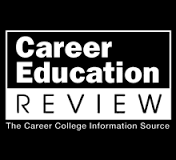 Jenny
January 28, 2021
Laura McBride was selected for a $5,000 scholarship and mentoring program from the Pacific Dental Services Foundation
When Laura McBride first came to UEI College in Oceanside, she was seeking to put a life of turmoil behind her. As a young teenager, it was largely the negative influence of peers that led her astray, although she is quick to point out that she takes full responsibility for her choices.
"I come from a good family, but I made a lot of mistakes. I went onto the wrong path with the wrong crowd and started abusing drugs," she said. Through her downward spiral she got in trouble with the law and dropped out of school. At one point, in which she describes as her rock bottom, Laura was homeless, unemployed, pregnant and suicidal.
"I had no hope and direction in life. I wanted a different life but didn't know how to get out of where I was," she said. It was then that Laura leaned deeply into her Christian faith to help her take control of her life, and reach deep inside herself for motivation.