UEI College Announces 'Be the Change' Scholarship Recipient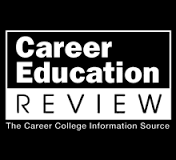 Jenny
July 28, 2020
Dental Assistant student Kayla Stephens is using education as the means to rebuild her life, inspires others to succeed
"Where I'm from, they say there's only two ways to truly make it out, and that's either jail or a casket," said Kyla Stephens, a dental assistant student at UEI College in Gardena. She is referring to South Los Angeles, historically known as "South-Central," where the statistics for African American youth paint a dismal picture. According to an analysis by The Sentencing Project, black teens in South Los Angeles are four times as likely to be arrested as their white peers. Stephens is one of them.
She was caught shoplifting and arrested. It could have sent her down the path of becoming another statistic, but she found a second chance at UEI College.
One mistake turned into a bigger mistake for me, but today I'm doing great thanks to UEI College. School has definitely helped steer me back on the right path," Stephens said. "I know now that a lot of my bad decisions were influenced by running with the wrong crowd."
"I've always known that I am going to be great, so when I did fall short, it took a big toll on me and my mother. It took a lot to get back to where I belong – here in school. I'm in the process of rebuilding myself," she added.