U.S. Department of Education Announces More Biden-Harris Appointees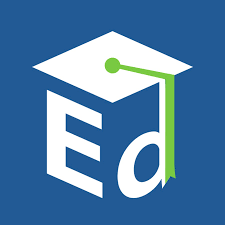 July 6, 2021
Today, the U.S. Department of Education announced more political appointees that will lead various parts of the agency. These diverse and accomplished individuals will bring a wealth of knowledge and expertise to the agency, and work to quickly advance key education priorities for the Biden-Harris Administration.
Katy Neas, Deputy Assistant Secretary, Office of Special Education and Rehabilitative Services
Katy Neas previously served as senior vice president of public affairs at APTA. In this role, she oversees APTA's federal and state government public policy activities, federal regulatory affairs, grassroots and political action efforts, public relations along with payment and practice management activities. Prior to joining APTA, Mrs. Neas spent 23 years at Easterseals, a national nonprofit provider of direct services to children and adults with disabilities and their families. Her roles at Easterseals included service on the senior management team, federal and state government relations advocacy, oversight of federal grants and contracts and management of the Easterseals Office of Public Affairs. A long-time disability rights ally, she began her career on the Senate Subcommittee on Disability Policy during the development and enactment of the Americans with Disabilities Act. A graduate of Georgetown University, she hails from Des Moines, Iowa.
Toby Merrill, Deputy General Counsel, Office of the General Counsel
Toby Merrill previously founded and directed the Project on Predatory Student Lending at the Legal Services Center of Harvard Law School and taught the predatory lending and consumer protection clinic. The Project represents low-income student loan borrowers in litigation against for-profit colleges and against the policies that enable them. The Project brings cases that enforce the rights of student loan borrowers and works closely with numerous state and federal enforcement agencies. Toby has twice represented legal aid providers and their clients in the Department of Education's negotiated rulemaking process. She also served on the Massachusetts Division of Professional Licensure's advisory board on private occupational schools. Toby joined the Legal Services Center's predatory lending practice as a Skadden Fellow, after a federal clerkship. She graduated from Harvard Law School and Yale College.