Transfer Enrollment Drops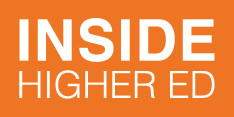 April 12, 2021
Emma Whitford
Far fewer students are transferring to community colleges this spring compared to the same time last year, a trend that mirrors overall enrollment declines in the two-year sector.
The number of students transferring between colleges continued to decline this spring, dropping nearly 8 percent across all transfer pathways between and among different two-year and four-year institutions.
Community colleges have seen especially steep transfer enrollment declines this semester, while the number of students transferring from two-year colleges to four-year institutions increased slightly, a new National Student Clearinghouse Research Center report shows.
The across-the-board decline in transfer enrollment wasn't quite as steep as it was this fall, when it fell by more than 8 percent. But the spring decline in transfer rates continued to outpace overall undergraduate enrollment declines.