Title IX Rule Set to Take Effect After Judge Denies Request From States to Halt It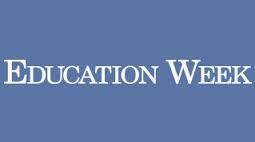 Education Week
Evie Blad
August 12, 2020
A controversial rule on how schools must respond to claims of sexual assault and harassment appears set to take effect Friday after a judge in a multi-state lawsuit refused to halt it.
The rule, one of U.S. Secretary of Education Betsy DeVos' biggest policy shifts, details obligations for K-12 schools, colleges, and universities under Title IX, the federal law that prohibits sex discrimination in education.
In a Wednesday order, District of Columbia Circuit Court Judge Carl John Nichols denied a request by 17 states and Washington, D.C., to pause the rule while he hears arguments over their lawsuit, which seeks to strike it down entirely.
"Although Plaintiffs have raised serious arguments about certain aspects of the Rule, they have not established a likelihood of success on their claims, nor have they established that they are likely to suffer substantial irreparable harm pending further litigation," Nichols' order said.
That order follows a Sunday decision by a judge in a separate case, brought by New York City's and New York state's education departments. That judge also refused to grant a preliminary injunction of the directive, saying the parties' arguments were not likely to succeed in a full hearing.