Title IX Final Rule Effective Friday, August 14, 2020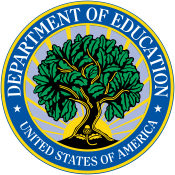 August 12, 2020
U.S. Department of Education sent this bulletin at 08/13/2020 04:09 PM EDT
Dear Educators and Stakeholders:
As a reminder, the Department's Title IX Final Rule (Rule) becomes effective this Friday, August 14, 2020. Over the past several months, the Department has worked to ensure that schools have the tools and resources necessary to successfully implement the Rule. The Department's Office for Civil Rights (OCR) has issued a number of resources including a series of Title IX webinars, blog posts, and technical assistance documents.
An unofficial copy of the Rule, and the Department's commentary about the Rule, can be viewed here; page references to the Rule or Preamble are to that version of the Rule and commentary found at that link. The official version of the Rule can be found here.