The Demographic Cliff: 5 Findings From New Projections of High-School Graduates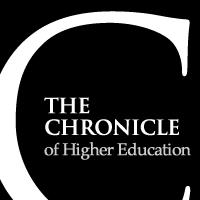 Eric Hoover
December 15, 2020
The so-called demographic cliff up ahead might not be quite as imposing as previously thought, but it's still very much a cliff.
That's one takeaway from the new edition of Knocking at the College Door, a report published every four years by the Western Interstate Commission for Higher Education, known as Wiche. Its latest projections, published on Tuesday, provide a crucial glimpse of the number of high-school graduates that higher education can expect to see.
Nationally, that number is expected to peak at nearly four million in 2025, and then decline until 2037. The size of that year's high-school graduating class, Wiche projects, will be 3.52 million — about the same as the Class of 2014.
If you haven't given the demographics of tomorrow's prospective college students much thought, know this: Enrollment officials often wake up thinking about them. Why? Because those numbers will affect an institution's enrollment, its bottom line, and its ability to fulfill its mission. For a long time, colleges could count on an ever-growing number of high-school graduates to fill their applicant pools, sustaining a long-term building-and-recruitment boom. But those days appear to be over for quite a while.