Steep Enrollment Declines This Spring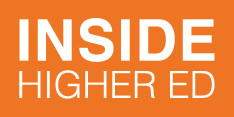 Sara Weissman
April 29, 2021
If campus leaders thought fall 2020 enrollment declines were bad, spring's enrollment drops are even worse, especially for community colleges.
Spring undergraduate enrollment fell 5.9 percent compared to this time last year, the largest drop since the COVID-19 pandemic began, according to the latest data from the National Student Clearinghouse Research Center. Community colleges were particularly hard hit, with a double-digit enrollment decrease of 11.3 percent, down from 9.5 percent in fall 2020.
The data, collected as of March 25, include 12.6 million students and incorporate 76 percent of higher education institutions.
"These drastic shifts in enrollment are the latest example of how the pandemic has derailed higher education plans for students across the country, and exposed and deepened inequities along racial and socioeconomic lines," said Mamie Voight, interim president of the Institute for Higher Education Policy. The drop in community college enrollment in particular will "likely be felt for generations."