Return to In-Person Instruction Influenced by Politics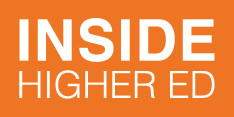 Emma Whitford
February 5, 2021
State sociopolitical factors strongly influenced four-year public colleges in their reopening decisions, new working paper finds. County sociopolitical factors played into decision making at private four-year colleges and two-year public colleges.
In fall reopening announcements, colleges and universities emphasized student and employee safety as important in their decision making. But a new working paper finds state and county sociopolitical features had a stronger influence on whether colleges held in-person instruction than did the severity of the pandemic.
Among several factors considered, county sociopolitical features had the strongest influence on colleges' decisions to reopen with in-person instruction this fall, followed by pandemic severity and state sociopolitical features, according to the working paper. Public four-year colleges were most strongly influenced by state socioeconomic features, and private colleges more seriously considered pandemic severity in their decision making than public institutions.
The new working paper is part of a series by the College Crisis Initiative at Davidson College. The initiative has studied colleges' decision making throughout the pandemic. In September, the group released data showing that the political leanings of colleges' home states played a role in their decisions about whether to bring students back to campus in the fall.
This latest paper, titled "We Want You Back: Uncovering the Influences on In-Person Instructional Operations in Fall 2020," builds on those findings. Authors analyzed final decisions for fall semester instruction as of Sept. 9, 2020, for 2,469 institutions. The paper has not been peer reviewed or formally published.