Republicans Signal More Aid for Testing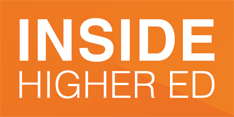 Kery Murakami
July 1, 2020
Senate Republican leaders have signaled that their proposal for the next coronavirus relief package will include additional funding to test students for the coronavirus.
"The most important thing we need for normalcy is to get people back into school," Senator Roy Blunt, the Republican chairman of the Senate appropriations subcommittee that handles funding for education and health, told reporters Tuesday. "And we're not going to do that particularly in a residential setting without millions of tests people can take dozens of times."
The Republican proposal, which Blunt said would likely be unveiled in about a month, will include more money for testing nationally and to ensure enough funding to develop a vaccine.
But laying out a partisan divide in the Senate over how much additional help the next package will include for higher education, the Senate's Democratic leader, Chuck Schumer, and Patty Murray, the top Democrat on the education committee, jointly proposed a broader $430 billion coronavirus aid relief package for childcare and education.
The proposal would give colleges and universities an additional $132 billion.