Report: California Students Stressed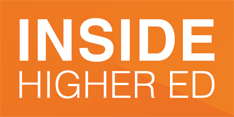 Madeline St. Amour
July 8, 2020
One of the largest surveys of students during the COVID-19 pandemic found that many are dealing with lost income, housing disruption and uncertainty about whether to return to college.
The California Student Aid Commission surveyed 76,000 students in all higher education sectors across California who submitted state and federal financial aid applications, including high school seniors who intend to enroll in college.
For many current students, the events of the winter and spring were life-changing. More than 70 percent of current students who took the survey report losing some or all of their sources of income due to the economic recession fueled by the novel coronavirus. Nearly half of all students faced disruptions in their living situations in the spring. A quarter of students dropped at least one course during COVID-19. An overwhelming majority — 90 percent — reported concern about the shift to online learning.