Plunging Numbers, Rising Worries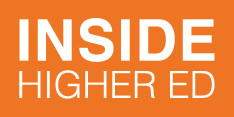 Sara Weissman
April 15, 2021
Enrollment at California Community Colleges fell even more last fall than an already shocking national average. Campus leaders hope to stem further declines as the COVID-19 pandemic continues.
The California Community College system had a 12 percent enrollment decline from fall 2019 to fall 2020 — a loss of 186,688 students — a staggering figure for the largest college system in the country and a likely harbinger of the demographic and fiscal challenges that lie ahead for the sector nationally.
The downward trend is occurring at community colleges across the country — the National Student Clearinghouse Research Center recently reported a 9.5 percent decline at community colleges nationwide — and is being compounded by the acute socioeconomic effects of the pandemic on students.
With more than two million full- and part-time students in the California system, the enrollment drop was not surprising to those familiar with demographic and economic trends community colleges are currently facing.