Pima Medical Institute, North-West College and Concorde Career College Create Healthcare Career Training Consortium in Conjunction with Futuro Health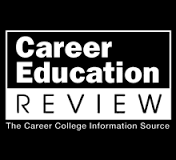 Jenny
July 28, 2020
Partnership Aims to Educate 10,000 Allied Healthcare Professionals by 2024
SAN MARCOS, Calif. (July 28, 2020) – Pima Medical Institute, North-West College and Concorde Career College announced they have teamed up to create the Healthcare Career Training Consortium (HCTC). The HCTC was created to support the goal set by Futuro Health to educate 10,000 allied health workers by 2024.
Futuro Health is a nonprofit organization established earlier this year through the $130M commitment of Kaiser Permanente and SEIU-United Healthcare Workers West (SEIU-UHW) to improve the health and wealth of communities by growing the largest network of credentialed allied healthcare workers in the nation, beginning in California.
"This partnership helps us scale our ability to educate future frontline workers so important to patients and communities," said Van Ton-Quinlivan, CEO of Futuro Health. "Our ecosystem brings together partners to tackle the immense shortage in allied health workers in California and across the nation, made even more timely as skillsets shift during the pandemic."
More than two million California residents between the ages of 18 and 34 have completed high school but have no postsecondary education. The pandemic has also disrupted the livelihood of many, with more than 40 million Americans seeking unemployment. Futuro Health and the HCTC can provide a bridge to individuals searching for a new career or for those who are not planning to attend a traditional college or university due to time, cost or family circumstance.