Online Nursing Programs Drive Acquisition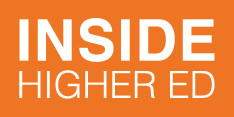 Rick Seltzer
February 2, 2021
For-profit Post and American Sentinel Universities announce acquisition built on health-care offerings. The tie-up reveals factors in the nonprofit higher ed market as well.
Post University, in Waterbury, Conn., plans to acquire Denver-based American Sentinel University, a deal between two for-profit institutions allowing the larger Post to bolt on online nursing and health-care management programs as the global pandemic has exposed a deep need for trained health-care professionals.
The acquisition, announced Monday, can be viewed as part of an ongoing shift in college and university portfolios toward health care and other programs that potentially offer both students and universities immediate returns on investment. It can also be seen as a continuation of merger-and-acquisition activity at a time when financial stresses, enrollment pressures and changes in student demand are forcing consolidation among for-profit and nonprofit universities alike.
But it's also noteworthy that the deal is taking place in an uncertain regulatory environment. Should it be consummated, it would very likely be among the first significant merger-and-acquisition activity announced and completed since President Biden moved into the White House last month.