Nominee Faces Criticism at Confirmation Hearing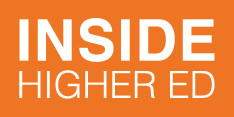 Alexis Gravely
July 14, 2021
Catherine Lhamon fielded questions about her views on Title IX regulations and her past use of informal guidance, as she hopes to once again be confirmed as assistant secretary for civil rights at the Department of Education.
President Biden's pick to lead the Office for Civil Rights at the Department of Education maintained her strong opinions of current Title IX regulations during her confirmation hearing Tuesday, even as Republican senators criticized her previous tenure at the department.
Catherine Lhamon, who was nominated to serve as assistant secretary for civil rights in May, said she believes the regulations surrounding Title IX of the Education Amendments of 1972 enacted by the Trump administration permit "students to rape and sexually harass with impunity." Lhamon tweeted a similar statement last May, prompting a question about it from Senator Bill Cassidy, a Republican from Louisiana.
"I think that … the regulation has weakened the intent of Title IX that Congress wrote," Lhamon said, adding that she was particularly concerned about the lack of responsibility for institutions to investigate reports that aren't made to the Title IX coordinator or any other designated mandatory reporter.