'No Sense of Decency' for Senators Denying Career Colleges CARES Funding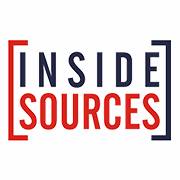 April 17, 2020
Sixty-five years ago, Joseph Welch, serving as legal counsel for the U.S. Army in the televised Joseph R. McCarthy hearings, asked a question that may have changed history when he asked of the Wisconsin Republican senator, "Have you no sense of decency?" That same question should be directed today to four current senators.
The April 7 letter from Sens. Elizabeth Warren, Dick Durbin, Sherrod Brown and Richard Blumenthal sets a new low in ideological and partisan politics in America.
In the midst of a national emergency and global coronavirus pandemic the nation is on lockdown, with 100 percent of our college students either enlisted in e-learning from home, or left without the resources to learn at all.
Yet these senators, seemingly consumed with ideological disdain of our nation's postsecondary career colleges, continue their assault. ~ continue reading