More interest reported at career-focused colleges and universities, as people scramble for new skills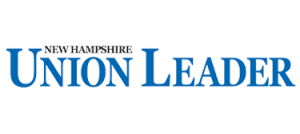 Josie Alberston-Grove
July 4, 2020
With unemployment still high in New Hampshire and across the country, more people are thinking about going back to school.
Southern New Hampshire University President Paul LeBlanc said he is reminded of the years after the 2008 financial crisis.
"This is very reminiscent of 2009, 2010, the last recession, when you have a lot of unemployment," LeBlanc said.
"We're seeing this across the sector. You're even seeing it in things like Masterclass" online classes. "Their subscriptions have shot up."
Compared to this time last year, SNHU is receiving about 25% more inquiries about enrolling.
"We know we'll see an increase in enrollments in the summer, and we expect a substantial increase in September," LeBlanc said. "One of the things we learned the hard way, back in 2010, is you have to hire ahead of the curve."