Looking Beyond the College Degree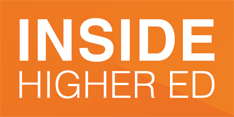 Paul Fain
June 24, 2020
As the pandemic wreaks havoc on the job market, a quarter of American adults say they plan to enroll in an education or training program within the next six months, according to the latest results of a national poll conducted by the Strada Education Network. That share was 37 percent for 18- to 24-year-olds and 23 percent for 25- to 64-year-olds.
But the survey also found most of the workers who said they would change fields if they lost their job due to the pandemic (35 percent of all respondents) are more interested in nondegree skills training (62 percent) than pursuing a college degree (38 percent).
Strada's Center for Consumer Insights has been conducting the nationally representative poll since March 25. It's designed to track the pandemic's impacts on Americans' lives, work and needs for education and training.
The poll has found that Black and Latino Americans have absorbed the most economic pain from the pandemic so far, with disproportionate losses of jobs and pay. They also are more likely than white Americans to have had their education plans disrupted, as Strada's poll and other survey data suggest that Black, Latino and low-income Americans may be more likely to leave or avoid enrolling in higher education.