Little Legacy on Higher Ed — Except Controversy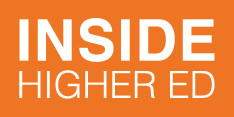 Kery Murakami
January 11, 2021
After a tumultuous four years, Betsy DeVos leaves her tenure as education secretary knowing much of what she did will be undone by the Biden administration.
What's perhaps most telling about Betsy DeVos's contentious tenure as education secretary, before her resignation last week, is the legacy she'll leave behind for colleges.
There likely won't be one, in a matter of months or at most a couple of years.
For DeVos, a longtime champion of the rights of parents to send students to the K-12 school of their choosing, higher education hasn't been a focus during her time in office.
"Secretary DeVos had no interest in higher education and it was never a priority with her," said Terry Hartle, the American Council on Education's senior vice president for government relations. "They never dealt with higher education unless they had to, or when they wanted to score political points."
Her deeply ideological stances on what higher education issues she did deal with, including increasing the rights of people accused of sexual assault and harassment on campuses, garnered no bipartisan support.
The animus they created from her critics were apparent in the reaction to her resignation.