Legislative Policy Conference Agenda ~ 2021
Mid-Morning Session
Accreditor Panel: Three Queens of Accreditation:
Join three of the most interesting Accrediting top executives in the country where they talk about the State of Accreditation this year and future outlooks for their Accrediting Bodies and accreditation in general.
Presented By:
India Tips, Executive Director, Accrediting Bureau of Health Education Schools
Michelle Edwards, President and CEO, Accrediting Council for Independent Colleges & Schools
Leah Matthews, Executive Director, Distance Education Accrediting Commission
INDIA TIPS - 
Executive Director
India Tips currently serves as the Executive Director of the Accrediting Bureau of Health Education Schools (ABHES). She is responsible for overseeing the daily operations and all accreditation activities, including the review and implementation of Commission-directed actions. She serves as the liaison to state and federal regulatory bodies, including the U.S. Department of Education, national and other accrediting agencies, and credentialing bodies in the health field.
Ms. Tips joined ABHES in November 1995. In her 25-year tenure, her experience spans the full spectrum of accreditation, membership services, and operations. She developed the educational content and curricula for the required training's for initial and renewal applicants where she has been the lead presenter for nearly 15 years. She has participated in and supported efforts for more than five petitions for re-recognition by the U.S. Department of Education. Ms. Tips also serves as the staff liaison to the Commission's Standards Review Committee (SRC) charged to review all components of the Accreditation Manual to ensure its content is relevant, adequate, and predictive of successful qualitative outcomes. She has been instrumental in the management and successful execution of 16 conferences serving more than 400 attendees and exhibitors annually, and has performed hundreds of accreditation visits to institutions seeking initial and renewal ABHES accreditation.
EDUCATION
Bachelor of Science Degree in Mathematics from the University of Pittsburgh, in Pittsburgh, Pennsylvania
EMAIL
itips@abhes.org
MICHELLE EDWARDS - President and CEO
(202) 336-6845
Email: medwards@acics.org
LEAH K. MATTHEWS - Executive Director (2013 - Present)
Dr. Leah Matthews began serving as the DEAC Executive Director on April 1, 2013. Dr. Matthews comes to DEAC from her previous position as Vice President for Recognition Services at the Council for Higher Education Accreditation (CHEA), the national coordinating organization for higher education accrediting organizations. In that role, she managed the CHEA recognition process for 60 accreditors that provide regional, national and programmatic accreditation. Prior to working with CHEA, Dr. Matthews served nearly 12 years on the staff of the Accrediting Commission for Career Schools and Colleges. Prior to joining ACCSC, Dr. Matthews worked for five years as a civilian based at the U.S. Army Japan Headquarters in Zama, Japan where she directed family support services and education programs for children and youth. Dr. Matthews also taught for several years in the Baltimore City Schools system.
Dr. Matthews frequently speaks on the topic of accreditation and distance education. She served as a non-federal negotiator for the U.S. Department of Education's 2014 and 2019 Rulemaking Sessions on multiple areas that included distance education and state authorization. Dr. Matthews served on the steering committee and executive council of the WICHE Cooperative for Educational Technologies (WCET) from 2016-2019, and as vice president of the International Network for Quality Assurance Agencies in Higher Education (INQAAHE) board of directors from 2018-2020. She currently serves as a board member of the National Council for State Authorization Reciprocity Agreements (NC-SARA) and serves on the SHEEO Digital Learning Advisory Group and the NASAA Advisory Council.
Dr. Matthews earned a Bachelor of Arts in Music and Education from Westminster College, New Wilmington, PA; a Master of Public Administration from the University of Oklahoma and a PhD in Higher Education from George Mason University, Fairfax, Virginia
11:30am to 12:20pm Lunch Break
Afternoon Session
Up From the Depths: The California Legislative Update
Another year and another six thousand bills introduced into the California Legislative process, with the likelihood that two thousand will be passed into law. Join CAPPS Executive Director, Robert Johnson and CAPPS contract Lobbyist, Matt Back as they peer into the political sausage making underway in Sacramento and talk about the bills that directly affect your Institution.
Presented By:
Robert Johnson, CAPPS Executive Director
Matt Back, Matt Back Government Relations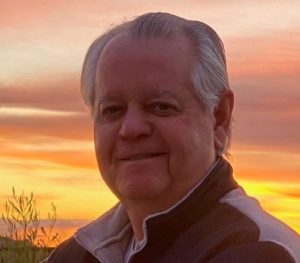 Robert Johnson, Executive Director, CAPPS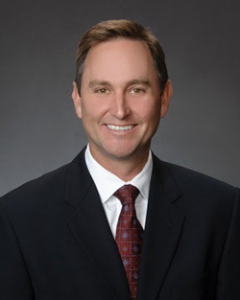 Matt Back, Matt Back Government Relations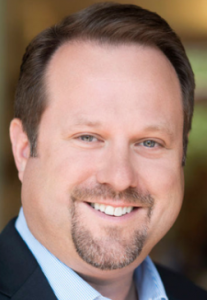 SURVIVING CALIFORNIA:  POSSIBLE OR PROBABLE?
 Join Rob Stutzman who is one of the "people" that "people" talk to when trying to figure out the ins and outs of the California political process. There is a lot to unwrap this year and Rob is one of those who can do it.
Rob Stutzman, President Stutzman Public Affairs
Rob Stutzman is founder and president of Stutzman Public Affairs, a Sacramento based firm specializing in campaigns, communications, crisis management and award-winning political advertising.
Rob was deputy chief of staff for communications to Governor Arnold Schwarzenegger. In this capacity, he oversaw press, speechwriting and public appearances for California's populist celebrity governor. He also served as co-communications director in the historic California Recall of 2003 that placed Schwarzenegger in office.
Rob's current and past clients include Fortune 500 companies, trade associations and private firms spanning a multitude of industries including entertainment, technology, agriculture, manufacturing and consumer products.
Previously, Rob logged a career working in state and national political campaigns and for elected officials. Notably, he served as communications director for the California Department of Justice and Attorney General's Office.
Rob is a third generation Californian. He is a frequent speaker on California politics and public policy and regularly appears on television news shows as a political commentator. His opinion articles have been published in most major California newspapers.
A graduate of Point Loma College in San Diego (BA, philosophy, 1990), Rob is a notorious Dodger fan, wine nerd and avid average golfer.
DEPARTMENT OF CONSUMERS AFFAIRS GOES FRONT AND CENTER THIS YEAR.
With reauthorizations from high profile DCA Boards and Bureaus, the roles and responsibilities of the Department are taking a front seat as the Legislature stamps its disapproval or approval on various proposals.  Hear from the DCA Director Kimberly Kirchmeyer on the department's ongoing efforts to serve and protect California's consumers as well as goals and objectives for the year.
Debbie Cochrane, Chief
Ms. Deborah Cochrane of Alameda, was appointed by Governor Newsom as the Chief of the Bureau for Private Postsecondary Education on March 15, 2021.   Ms. Cochrane was the Executive Vice President at The Institute for College Access & Success since 2018, where she held multiple positions since 2007, including Vice President, Research Director, Program Director and Policy Analyst.  Ms. Cochrane was a Policy Analyst at the National Center for Public Policy and Higher Education in 2006.  She was a Researcher at AFSCME 3299 from 2004 to 2005.  Cochrane earned a Master of Social Welfare degree in social development from San Francisco State University. Please join me in a warm virtual CAPPS welcome to Ms. Debbie Cochrane.
This Way Madness Lies: The Reauthorization of the Nursing Boards.
 On the heels of the explosive reauthorization hearing with the BVNPT and the whistle-blower staff complaints at the BRN hearing, the Legislature has its hands full with these critical Nurse regulatory Boards. It is safe to say that all is not well in nurse-land and our expert panel will discuss from an Institutional perspective what we as a sector would like out of the reauthorizations.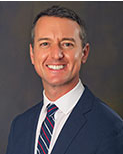 EDWARD CRAMP, Managing Partner- Duane Morris LLP
Edward M. Cramp represents institutions of higher education around the United States in accreditation, regulatory, litigation, and transactional matters. He also serves as the managing partner of the firm's San Diego office.Mr. Cramp is active in the private postsecondary education community. He regularly speaks at conferences and events throughout the country on a variety of issues.
Mr. Cramp served as a judge advocate in the United States Navy, where he was appointed to the rank of Lieutenant Commander. During his time in the naval service, he defended numerous matters before courts-martial and administrative boards. He also represented the interests of the United States in claims brought against and on behalf of the Navy.
Mr. Cramp is a strong advocate of diversity and inclusion in the workplace and LGBTQ rights. He serves on the steering committee of the firm's Diversity & Inclusion program. He regularly represents members of the LGBTQ community in civil rights matters on a pro bono basis and is active in the local LGBTQ community.
Mr. Cramp is admitted to practice in California and Illinois. He is a graduate, with honors, of the Illinois Institute of Technology's Chicago-Kent College of Law and a graduate of the University of California, Riverside.
Areas of Practice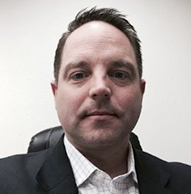 BURKE MALIN, Chief Operating Officer at Gurnick Academy of Medical Arts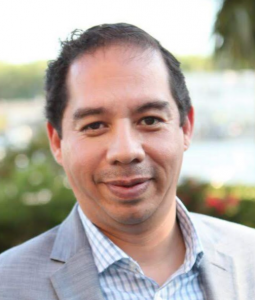 BEYLOR MEZA, Chief Operating Officer - Success Education Colleges
Experienced Chief Operating Officer with a demonstrated history of working in the private post secondary education sector. Skilled in Career Development, Microsoft Word, Coaching, Conflict Resolution, and Instructional Design. Strong operations professional. Educated at UCLA, Evangelical University of El Salvador Faculty of Medicine, Pepperdine University, The George L. Graziadio School of Business and Management.
Poker Game
Poker Game ~ Fundraiser for ICEPAC
$100.00 per per to play
Friday, April 23, 2021 ~ Faculty Track
Faculty Track - Part I
Creative Teaching Strategies for Educators in the Virtual World, What a Trip!
Instructor:  Michelle Deck
Every great trip has a terrific destination.  Are you there yet? Are you now teaching learners in a variety of locations virtually or in blended ways?   How will you get where you need to be?  Explore some specialized teaching strategies you can incorporate immediately into your classes.  Direct new learning approaches whether you want to move quickly or slowly through your journey. Discover "souvenir" teaching strategies you can take back and use going forward.   Gain some teaching tools to translate 2021 into a valuable, memorable learning experience worth the wait.
Utilize active virtual teaching strategies to engage learners throughout your class.
Apply critical thinking activities to hone skill development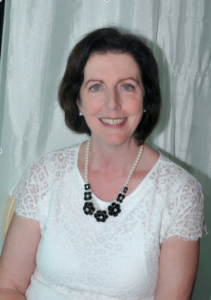 Michele L. Deck, MEd, BSN, RN, LCCE, FACCE
Educator, Author and Speaker
www.micheledeck.com
504-914-1400
Michele Deck presents nationally and internationally on innovative teaching methods in the field of health care education and training for over 35 years. She is the recipient of many honors and awards for her creativity, innovation, productivity and exemplary leadership qualities. Honors include Association of Nurses in Professional Development (ANPD) prestigious Belinda E. Puetz Award, election to Sigma (formerly called Sigma Theta Tau) National Nursing Honor Society, Business Woman of the Year by the National Business Council.  She is co-founder and chief executive officer of G.A.M.E.S., a company that specializes in seminars on adult learning and interactive training methods, and Tool Thyme for Trainers, a company which supplies innovative and creative presentation tools for educators worldwide. She has authored twelve books on creative and involving ways to teach adults.  She is a past president of Lamaze International and it's current Accreditation Chair.  She served on ANPD's Education committee and was a member of the Editorial board of the Journal For Nurses in Professional Development for 8 years.
Faculty Track - Part II
GIFTS: Great Ideas For Teaching Students/Staff/Stuff
Instructor:  Michelle Deck
What gifts do you bring to your job? Are you looking for some new ideas for teaching hard to grasp concepts like trust and collaboration? Come to this session and discover some teaching methods that can bring out the best in your learners and yourself.
Utilize concrete teaching tools and strategies to illustrate conceptual ideas so that everyone understands what is being taught.
Explore ideas and methods to teach difficult concepts your learners needs
Assess some new way to teach and assess critical thinking skills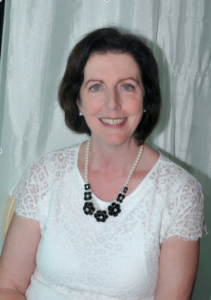 1:00pm ~ 1:30pm - Lunch Break - Elsevier Sponsorship
Faculty Track - Part III
Know White and Her Seven Learners Plus One
Instructor:  Michelle Deck
Michele Deck | We train people to be winners!
Have you ever wondered how to make content memorable for your learners? Noticed that there are several different ways to reinforce important information for your learners? Let "Know" White introduce you to her learners.  This session compares eight cartoon characters to the eight frames of mind according to Dr David Lazear, et al., the recognized experts in learning styles.
Identify 8 ways adults process and remember information
Plan your lesson using at least 3 different learning approaches
 Assess your learner's dominant style and plan your teaching method to match it.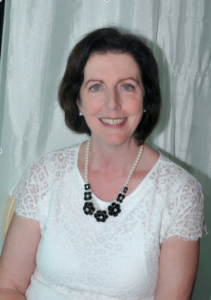 Diamond Level Sponsor 2021
Bronze Level Sponsor 2021
Crystal Level Sponsors 2021