Laureate Execs Set to Receive Large Payouts After Sale of College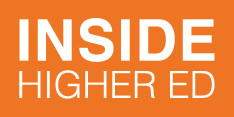 Lilah Burke
November 16, 2020
Top executives at Laureate Education Inc. are set to receive a combined $19 million after the company completes the sale of its online for-profit university, Walden University, the Baltimore Business Journal has reported.
Laureate is in an agreement to sell Walden to Adtalem Global Education Inc. for $1.46 billion.
Laureate CEO Eilif Serck-Hanssen will receive $8.5 million if the deal goes through, while other top employees will receive between $2.3 million and $4.2 million each, the Business Journal reported, citing a Nov. 9 filing with the Securities and Exchange Commission.
Employees who stay on at Walden will continue to receive the same base salary they already have.