Last fall saw 'unprecedented' drops in college persistence rates, report finds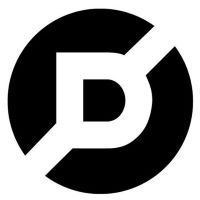 Natalie Schwartz
July 8, 2021
Dive Brief:
First-year persistence rates, which measure whether incoming students continue into their second year, dropped to 73.9% in the fall of 2020, their lowest level since 2012, according to a new report from the National Student Clearinghouse Research Center.

The declines were driven by attrition at community colleges, where first-year persistence rates sank 3.5 percentage points to 58.5%. Private and public four-year colleges also saw their rates fall, though the losses weren't as severe.

The share of first-year students transferring to another institution by their second fall declined 1.5 percentage points from the decade average to 7.7%, signaling constrained student mobility, the report notes.
Dive Insight:
The report adds to mounting evidence that the pandemic hurt enrollment and made it harder for students, particularly those at community colleges, to persevere in their studies.
Of some 2.6 million students that started college for the first time in the fall of 2019, only 73.9% of them returned the next year. That rate is two percentage points lower than the prior year (75.9%), marking the single largest drop in first-year persistence since the Clearinghouse began tracking such data with the 2009 student cohort.