Kamala Harris Has Battled For-Profit Colleges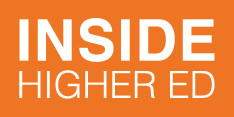 Kery Murakami
August 12, 2020
While Senator Kamala Harris, presumptive Democratic presidential nominee Joe Biden's choice for vice president, doesn't have an extensive record on higher education issues, she is known for having sued Corinthian Colleges while she was California's attorney general, accusing the for-profit chain of false and predatory advertising, intentionally making misrepresentations to students, securities fraud and unlawful use of military seals in advertisements.
The 2014 lawsuit helped contribute to ECMC Group, a nonprofit organization, not including Corinthian's California properties when it purchased 56 campuses from the crumbling chain in 2014. And in 2016, Harris won a $1.1 billion federal court judgment from the now-bankrupt Corinthian.
While that lawsuit was underway, she asked a federal court to prevent Corinthian from enrolling new students. As attorney general and a Democratic senator from California, Harris has pushed for debt cancellation for former Corinthian students.
"I would imagine identifying relief for students who were victims of unlawful practices by for-profit colleges will be a priority for her," said Clare McCann, New America's deputy director for federal education policy. "That's obviously good news for the more than 100,000 borrowers who have pending claims, some of which have been sitting untouched by the Department for years."