It's Time Colleges Stopped Feeling Shame About Mergers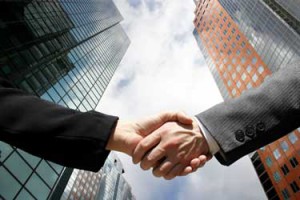 Merger: Not a dirty word.
College mergers aren't necessarily a sign of something bad. They shouldn't be seen as just a last-ditch gambit by a college on the brink. In fact, mergers are a tactic that any number of successful colleges should probably think about right now.
That has not been the conventional wisdom about higher-ed mergers. Ranch C. Kimball, a university trustee who has participated in more than 20 nonprofit and for-profit mergers over several decades, says it's time that changed. I couldn't agree more.
Too often when merger talks begin, colleges "act ashamed about having that conversation," Kimball told me. "It's like you're conducting a clandestine affair."
I met Kimball last week at the P3 EDU conference at George Mason University, where we both appeared on panels about public-private partnerships; I moderated one on risks, and he spoke about P3s and innovation. (I also did a series of quick video interviews with several college leaders about the pros and cons of P3s.)
I was eager to sit down with Kimball because I had reviewed his 38-page "How To" guide on mergers for presidents and boards, and found it full of gems. Those include his reasons thriving colleges should consider mergers, such as finding a strong academic program "that could catalyze one of your current departments" or a remote campus that could be an asset for a …(continue reading)