Insurance Costs on the Rise for Colleges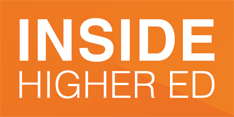 Emma Whitford
July 8, 2020
Over the Fourth of July weekend, Jean Demchak's work didn't stop. The popular July 1 renewal date for college insurance policies had just passed, and she met with several institutions to review their policies for the next year.
As the meetings wrapped up, she asked if her clients had any quotes to summarize the year and the renewal process. "Let's not do this again next year," one said. "It's been a shitty year," said another.
Demchak is managing director and global education and public entity leader at Marsh Inc., an insurance brokerage and risk management firm. The insurance market for higher education has hardened over the past several years, and the coronavirus pandemic has added a new strain on underwriters and policy holders alike.
"Our work has absolutely increased tenfold because of the work around COVID," Demchak said.
Premiums for higher education clients rose between 20 and 40 percent this year, said Bret Murray, who leads higher education strategy at Risks Strategies Company, a national insurance brokerage and risk management firm.
Insurance premiums have been trending upward for years. According to a market survey by the Council of Insurance Agents & Brokers, premiums across all industries have increased for 10 consecutive quarters. In the first quarter of 2020, premiums across the board jumped by 9.6 percent.